Meet Our Professional Team of Therapist Evaluators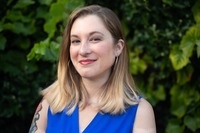 Tanya L. Johnson, PhD, LMHC, NCC, BC-TMH, Co-Director For Latin America And International Outreach
Dr. Tanya L. Johnson is a licensed mental health counselor and counselor educator based in Seattle, Washington. Dr. Johnson earned her Bachelor of Science in Psychology from the University of Utah, her Master of Arts in Counseling from Liberty University, with a clinical internship at Brigham Young University Hawaii, and her Doctor of Philosophy in Counseling with a Specialization in Marital/Couples and Family Therapy from Barry University. She is a licensed psychotherapist in the state of Florida, a National Certified Counselor, and a Board Certified-TeleMental Health Provider. She is currently a full-time Counselor Educator at Antioch University Seattle.
Raised a devout member of the LDS (Mormon) Church in Salt Lake City, Utah with a Cuban immigrant mother and rocket scientist father, Dr. Johnson was fated to become an overachiever, studying herself out of her faith by age 25. She subsequently rebuilt her worldview while working with fellow reality-challenged people in psychiatric crisis units in Dallas and Miami as a clinical mental health counselor. As an early member of the Secular Therapist Project Directory, Dr. Johnson has counseled and consulted with heathens via telehealth video conferencing from around the United States. She is especially passionate about supporting women exiting patriarchal fundamental religions to find and amplify their inner voices and wisdom.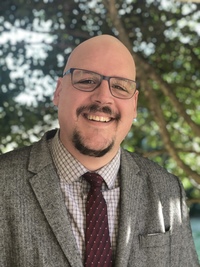 Travis McKie-Voerste, PhD, Co-Director for Academic Outreach
Travis McKie-Voerste is an Assistant Professor of Psychology at Dalton State College, where he teaches clinically focused courses to undergraduate Psychology students. He also serves as a faculty advisor to the Secular Student Alliance at Dalton State. He completed his Ph.D. in Counselor Education and Supervision at the University of Georgia, where his dissertation focused on the experience of Atheists receiving Counseling in the Bible Belt of the United States. His research in this area continues and focuses on how religion impacts the counseling relationship. Travis also owns a private practice specializing in working with secular clients, as well as providing clinical counseling supervision.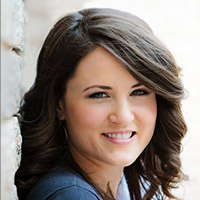 Samantha Carlton, LMFT, Assistant Director, Evaluation Team Lead, and Social Media
Samantha Carlton holds a Master's of Science in Marriage and Family Therapy from the University of Central Oklahoma. Trained at the OU Health Sciences Center Child Study Center, Samantha studied Parent-Child Interaction Therapy and Trauma-Focused Cognitive Behavioral Therapy. She counsels people of all ages, families, and couples, and offers parent education. Samantha also practices Dialectical Behavior Therapy for adolescents and adults. She is a Clinical Fellow of the American Association of Marriage and Family Therapy and works with counseling students and new professionals.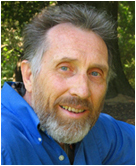 Terry Sandbek, PhD, Evaluation Team Member
Terry Sandbek is a licensed clinical psychologist with a private practice in Sacramento, California with a specialty in Cognitive Behavior Therapy. He was raised in the "northern bible belt," namely Fargo, North Dakota. He attended a Lutheran high school, Wheaton College and then got his PhD in psychology and a masters degree in theology at Fuller Seminary in Pasadena, California. Fortunately he was taught higher criticism of the Bible which put him on a long journey ending his belief in religion which has changed his life for the better. He is the founder of the now defunct Sacramento Skeptics Society and co-founder of the Bay Area Skeptics in San Francisco. Dr. Sandbek has been a supporter of rational thinking on national television, local news and many speaking engagements during his career. He has been a guest speaker in Sacramento colleges and universities and Stanford University. Dr. Sandbek has made two presentations at the annual meetings for the American Psychology Association. He has been on the Board of Directors for the American Board of Sport Psychology. He is a Viet Nam veteran having been a Captain in the Air Force with a deployment to Japan. While in Japan he studied Shotokan Karate with the Japanese Air Force and earned his black belt before leaving the Air Force. In his spare time he plays trombone in a jazz big band and is also an amateur astronomer. Dr. Sandbek is writing his third self-help book on CBT for a general audience.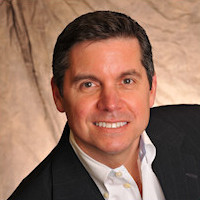 Steven Davidson (Member Emeritus)
Steven Davidson is a Licensed Clinical Social Worker and Certified Sex Therapist in Nashville, TN. He maintains a general psychotherapy practice serving individuals and couples. His clients are diverse in religious orientation. Steven was raised in a conservative Christian tradition and now identifies as a Secular Humanist. He began to reconsider his Christian heritage as he observed the increasing merger of religion and politics in the United States resulting in the declining respect for personal freedom and self determination. Steven respects the religious choices of his clients and finds he is generally able to help them facilitate positive change within their belief system. He strives to provide clients with a treatment environment that is focused on problem resolution without personal judgment or religious coercion.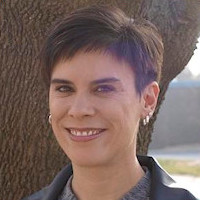 Patty Guzikowski (Member Emeritus)
Patty Guzikowski is a Licensed Professional, Distance Credentialed, National Certified Counselor. Patty provides distance counseling services, with a focus on Cognitive Behavioral Therapy, through her private practice: Freethought Counseling. She has a Master of Arts in Community Counseling and a Master of Science in Human Services. She currently serves as the Secretary of the Board of the Secular Coalition for America, and as a director on the Board of Atheist Alliance America. She is a past vice president of Atheist Alliance International.